on 29 May 2020
Automation, CI, CLOUD, CONTINUOUS INTEGRATION, DEVOPS, GWT, JMETER, JMETER-PLUGINS, LOAD_TESTING, LOW COST, Neoload, Neoload Alternative, PERFORMANCE, PRODUCTIVITY
and Tags: DEVOPS, GWT, JMETER, jmeter-plugins, performance-testing, PRODUCTIVITY, release
with 0 comments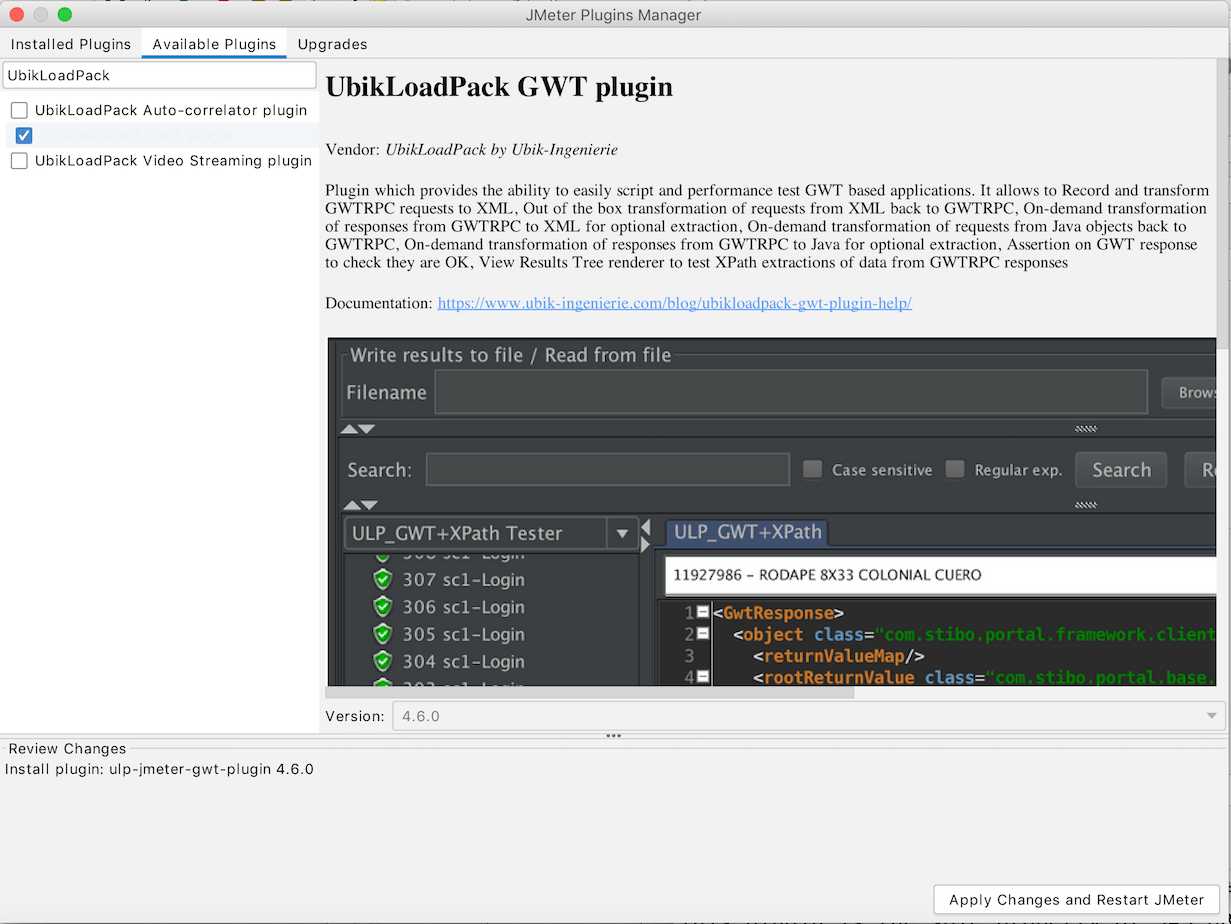 UbikLoadPack GWT Plugin 4.6.0 for JMeter released
We're proud to announce the release of major version 4.6.0 of our GWT performance testing plugin for Apache JMeter.
This plugin allows easy scripting of GWT RPC technology and performance testing at high scale using JMeter, the famous OSS Performance tool by Apache Software Foundation.
Support of Apache JMeter 5.3
We've added support for last version of Apache JMeter 5.3 which brings many enhancements, a nice new UI and continues to simplify the performance plugin process.
You can read more about its benefits here.
Support of GWT 2.9.0
We've added support for last version of GWT 2.9.0
Huge improvements in UX
We've listened to your requests and improved a lot the User Experience to provide smooth configuration steps.
Application Jars configuration
We've introduced a new Menu item that will setup all required jars and classes for your application, use Help > ULP:Collect JARs from application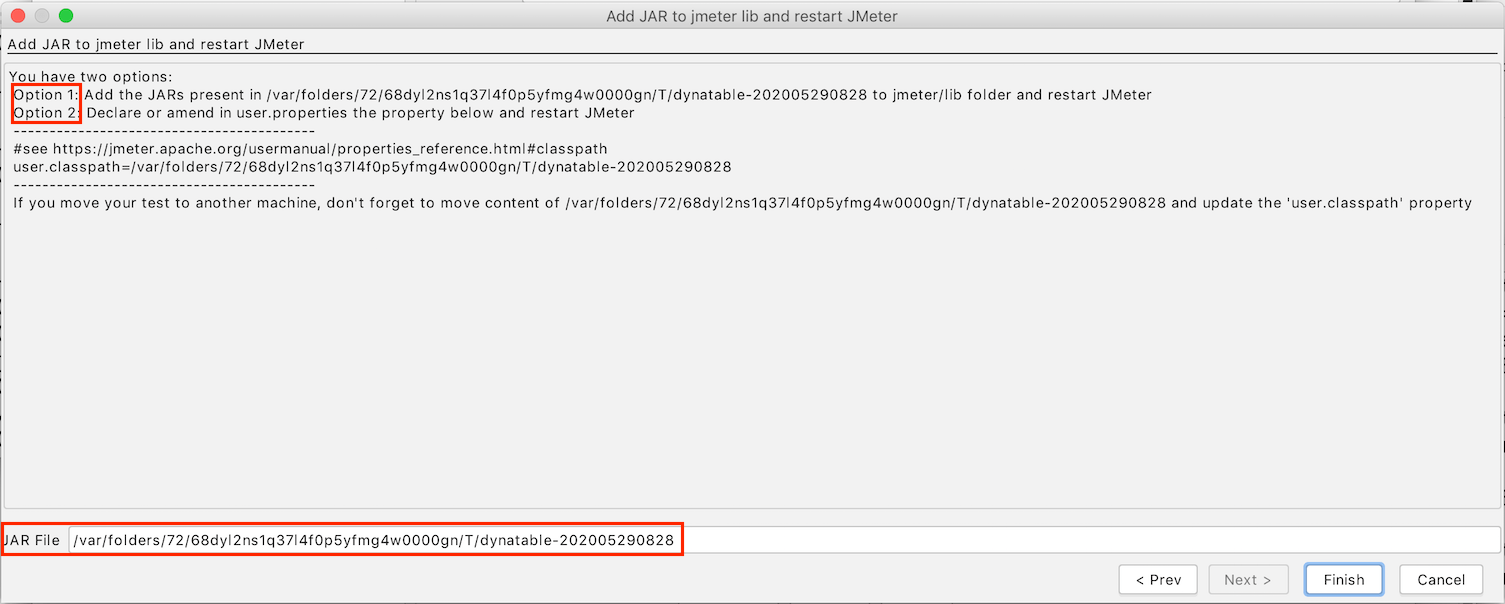 Once done, you're ready to start recording / replaying your test plan.
Read more here.
License management
License management has been simplified through a configuration screen on startup.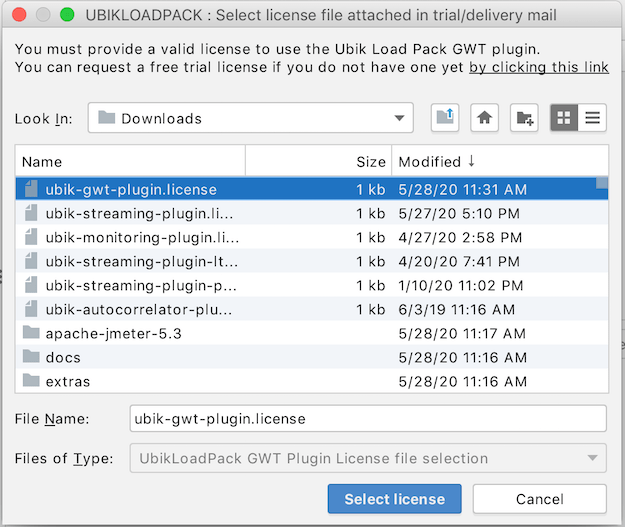 You don't need anymore the scripting license file, we have unified the configuration.
Finally, when you'll exceed your license's max number of Threads, we'll stop the Test instead of exiting JMeter.
Integration with JMeter-Plugins
Our plugin is now published to jmeter-plugins and installable through JMeter-Plugins-Manager.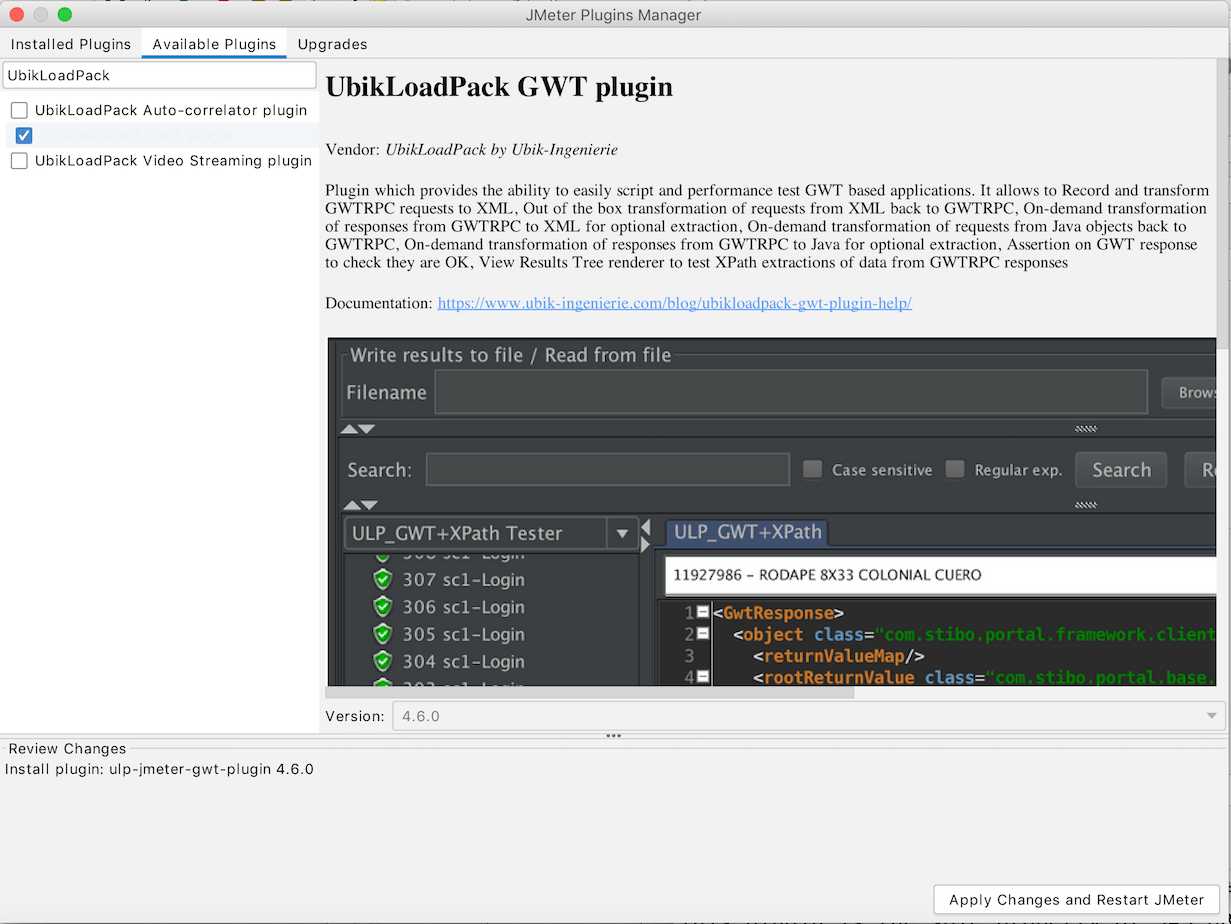 As a consequence, plugin is not available through Taurus by setting property:
detect-plugins: true
About UbikLoadPack:
Other links: