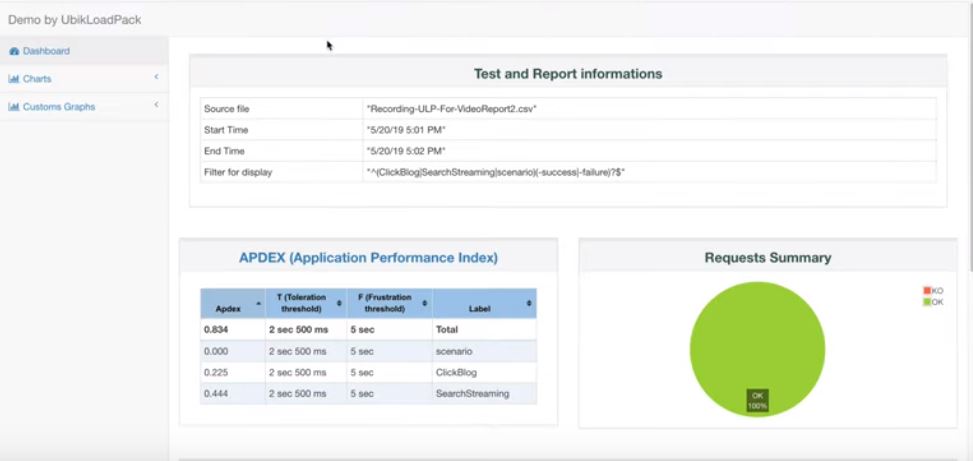 This video tutorial is a demo of reporting feature of Apache JMeter.
It shows how to configure your test plan and the setup required to generate the HTML dynamic report of JMeter which contains a wealth of informations to analyze your load test.

About the video presenter:
Philippe Mouawad is a developer, committer and member of the JMeter Project Management Committee at Apache.
He is also the co-author of the book Master JMeter : from load testing to DevOps.
He currently works as an Architect and technical expert for Ubik-Ingenierie where he leads among other things the development of UbikLoadPack a set of Commercial Plugins for Apache JMeter allowing to load test different protocols like MPEG-DASH, Http Live Streaming (HLS), HSS, HDS, GWT, JavaSerialization, Oracle applications.
About UbikLoadPack:
Other links: