on 4 December 2016
CONTINUOUS INTEGRATION, DEVOPS, GWT, JMETER, LOAD_TESTING, LOW COST, PERFORMANCE, PRODUCTIVITY, STIBO
and Tags: ApacheJMeter, DEVOPS, GWT, GWT-RPC, JMETER, LOADTEST, PERFORMANCE, PLUGIN, PRODUCTIVITY, release, STEP, STIBO
with 0 comments
UbikLoadPack GWT Plugin 4.3.0 for Apache JMeter released
We're happy to announce the release of the new version 4.3.0 of our UBIKLOADPACK GWT plugin for
Apache JMeter
with the following new features
UbikLoadPack GWT Plugin 4.3.0 New features
Support for GWTRPC obfuscation
Plugin is now also able to handle obfuscated/elided types.
Missing classes now also detected during GWTRPC conversion to XML
When you convert a GWTRPC response to XML, the plugin now tells you which are the missing classes you need to add to JMeter "lib" folder. You can then open the Wizard "Find jars for missing classes" to search for the jar containing the missing class.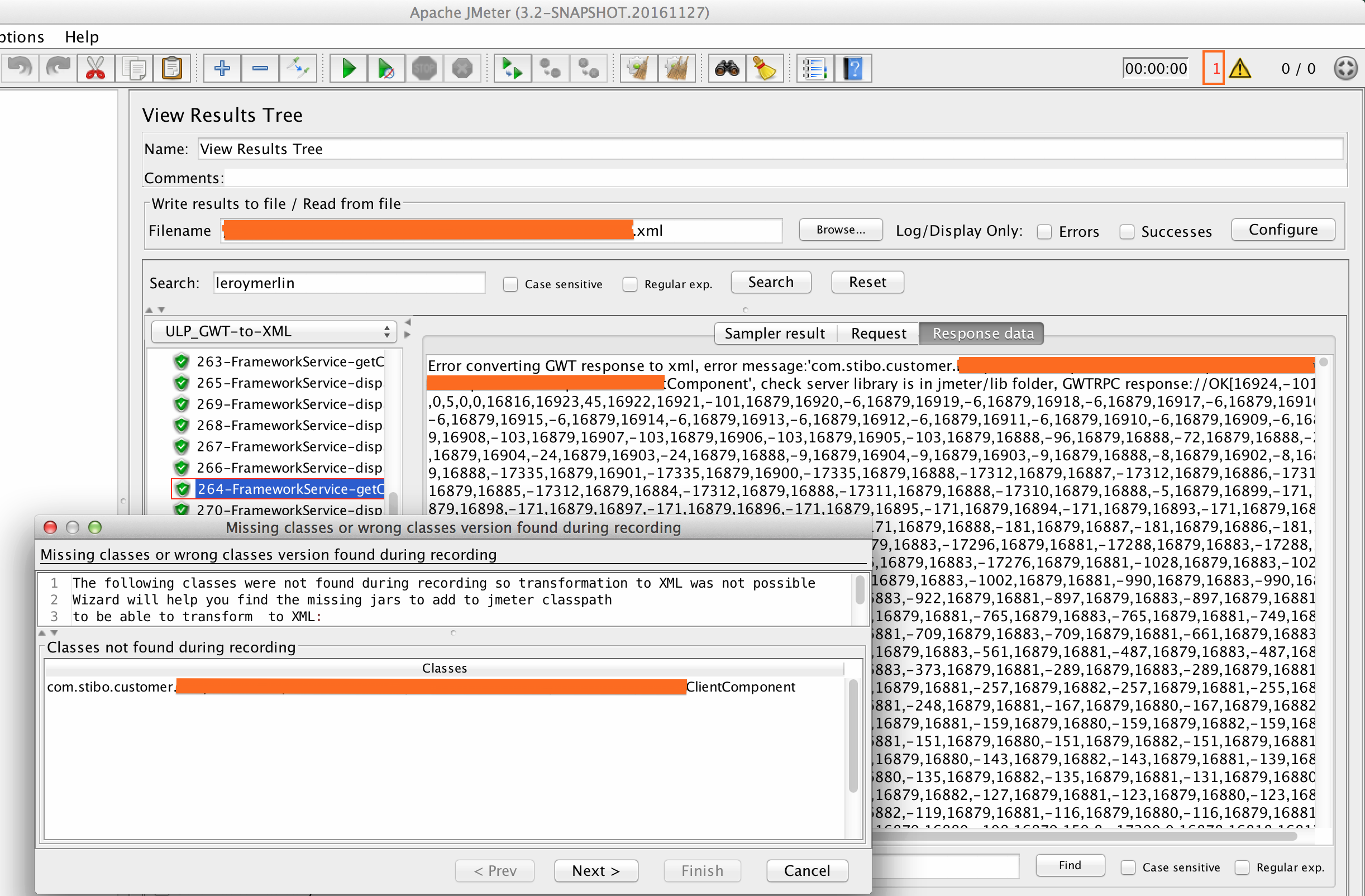 Support of Apache JMeter 3.1
You can use this version of the plugin with the great new Apache JMeter 3.1
For more details on all JMeter 3.1 features read JMeter 3.1 is out with great new features
GWT Supported versions
Plugin supports GWT versions from 1.5 to 2.8.0.
So try it ASAP by asking for a 10 days free trial here.
Cloud Ready
Thanks to our partnership with Redline13 , the plugin is available from AWS cloud and ready to use in few clicks, read more:
About us: